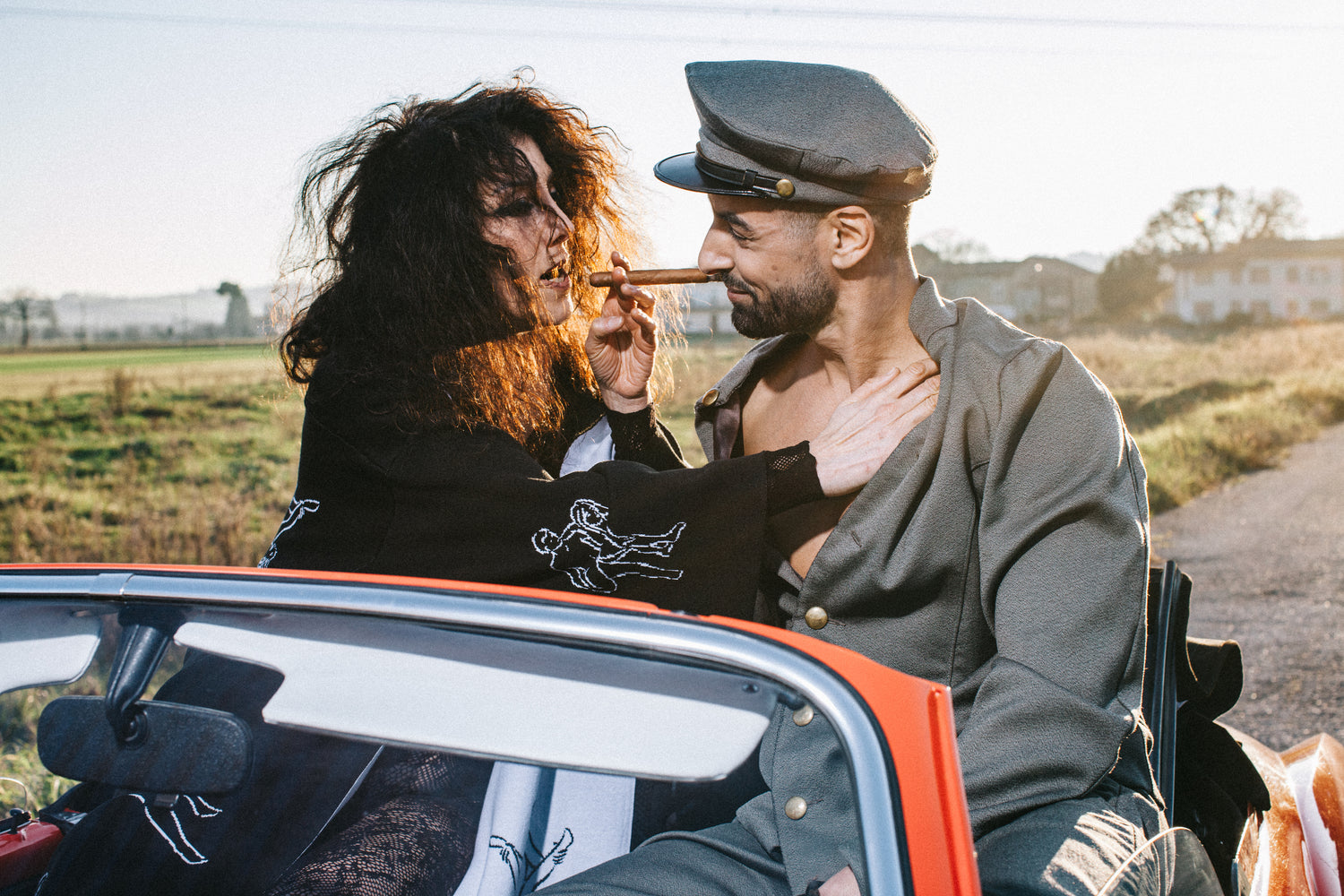 MG Atelier Folleria was born from a magical meeting between two entrepreneurs linked to the fertile territory of San Giovanni in Marignano in the Romagna region. This is how the vision for a luxury knitwear-tailoring
project started.
From the mixture between an entrepreneur and a fashion designer and therefore between iron and yarn, solid and ethereal, heaviness and lightness, and between a concrete and a creative mind, the fleeting moment materialized in
the brand "Mirco Giovannini Atelier Folleria".
Gianluca Marchetti, a 50-year-old businessman, is the sole director of MTSrl, a leading company in the machine tool sector, acknowledged
worldwide for its cutting-edge solutions. He is also leading a group of companies operating in different sectors, all united by an innovative and pioneering spirit. Gianluca was awarded as the best Romagna Entrepreneur of
2022.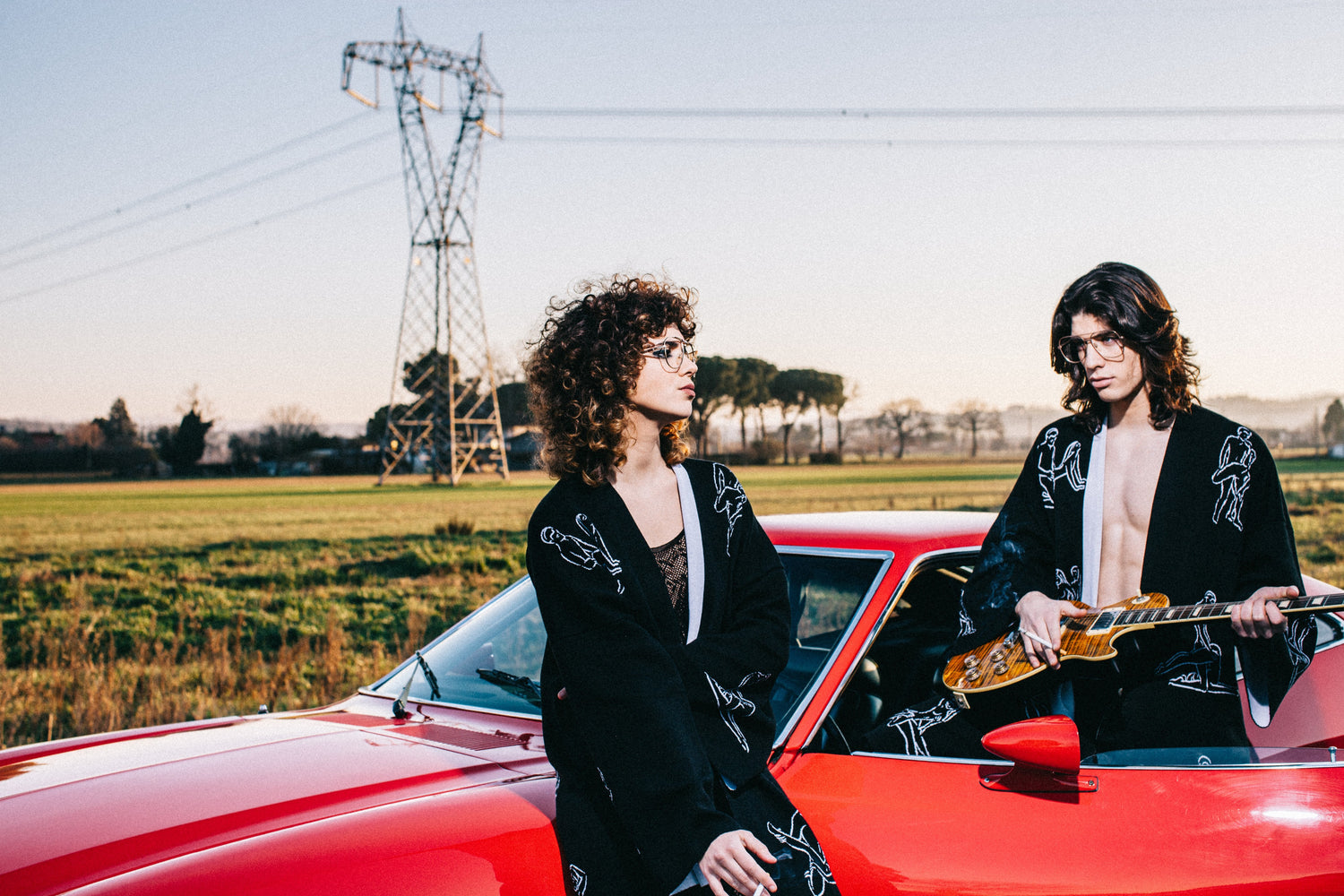 Mirco Giovannini, a 54-year-old stylist with pure talent (discovered by Vogue Italia's "Who's next 2006") and fashion consultant for important
luxury houses. "Mirco Giovannini" brand, launched in 2007, used to dress celebrities like Beyoncé, Lady Gaga and Zoë Kravitz with an astonishing style destined to leave its mark. The collection, Mirco Giovannini , with a timeless allure, is dedicated to elegant ladies.
The knitted garment rediscovers and gives avant-garde textures and volumes using alternative noble and technical yarns ,
offering organza, chiffon, lace and plissé effects. Guepiere and layering of volumes are the soul that moves the hyper-feminin
revolution .
On February 14, 2022, for Valentine's Day, the Karmasutra project was born.
The collection deals with the theme of encounter and love , finding the Folleria enclosed . Jacquard knit fabrics with inlay of those positions that tell us
about a meeting of souls , "Karma", held together by a thread, "Sutra". A merino wool and cotton thread made of stories, life, tales and surprises, where kimono and crew neck for him and her are intertwined in a game of double face. In a constant game between love and complicity .